Preoccupied With Death, but Still Funny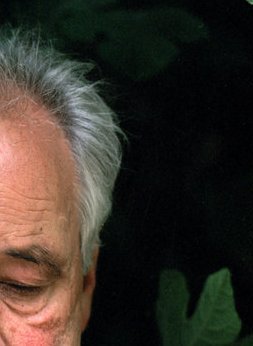 What should one make of the fact that in W. G. Sebald's fiction, all the characters seem indistinguishably Sebaldian: melancholic, elegiacal, ill-starred? This is particularly apparent in his latest novel, Austerlitz, about a Holocaust survivor's search for the identity of his parents, a book in which the title character and the narrator are interchangeable in their tone, prejudices and interests.

It comes as a relief to find that, far from being lugubrious, Mr. Sebald, who teaches literature at the University of East Anglia in this ancient cathedral town, is loquacious and darkly funny in person. To be sure, at the first opportunity he begins talking about the dead; mercifully, however, he is amusing about the dead. In one conversation he approvingly described the custom in traditional Corsican households of consulting the portraits of ancestors before making important decisions. These borders between the dead and the living are not hermetically sealed, he said. There is some form of travel or gray zone. If there is a feeling, especially among unhappy people, that there is such a thing as a living death, then it is possible that the revers is also true. (Having lived in England for more than three decades, Mr. Sebald, who goes by the name Max, sprinkles his fluent English with many French words but no German ones.)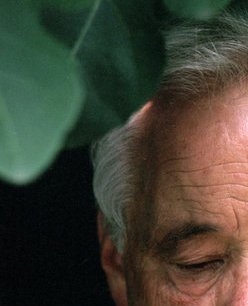 He is a trim, handsome, professorial man in his late 50's, speaking English with the soft accent of southern Germany. Writing in German, he began aiming at a nonacademic readership around a decade ago, as his scholarly forays became more fanciful and scattershot.

When The Emigrants, his first book to be translated into English, came out in 1996, it won the critical esteem he already enjoyed in German and established him in the English-speaking world as a writer's writer. Susan Sontag called it "an astonishing masterpiece" that "seems perfect while being unlike any book one has ever read." In his next book, The Rings of Saturn, he composed a phantasmagoric travelogue across southeastern England. The biographer Richard Holmes, who lives in Norwich and is the author of "Footsteps", itself a hybrid of biography and travel writing, calls The Rings of Saturn "a brilliant book and very, very original, with this almost deadpan humor and these wonderful shifts - it's rather magic."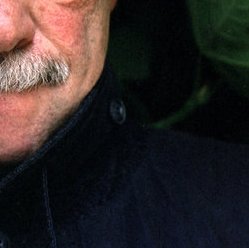 After the critical success of those two books, Mr. Sebald's first novel, Vertigo, was translated into English. His latest, Austerlitz, is his most accessible yet, and the first to be issued by a commercially powerful publisher. It was ranked by the editors of The New York Times Book Review as one of the nine best books of 2001.

Mr. Sebald writes in a hybrid genre of memoir, novel and essay. Unlike a professional historian, who goes into a library with a research plan, he forages impulsively, then moves on. I can't afford to sit in the Munich War Archive for two years, he said. So I have to rush in and sit there for a week or two and collect things like someone who knows he has to leave before too long. You gather things up like a person who leaves a burning house, which means very randomly.

Even without reading his books, you can see at a glance that they are idiosyncratic. Austerlitz, like the three that preceded it, is a text interrupted by black-and-white photographs: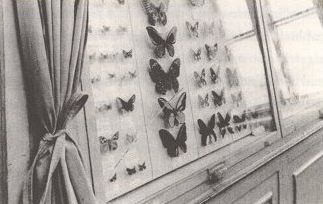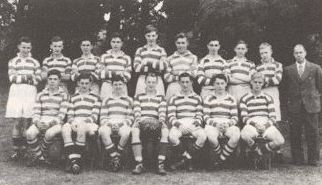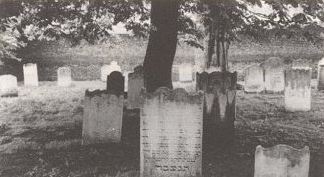 a cracked vitrine of butterflies, a football team, a graveyard. Mr. Sebald accumulates postcards from junk shops, maps from archives, passages from memoirs. He tears photos from magazines or snaps them himself with a little Canon. He uses these images as a research tool or an inspirational device. Why, though, does he then include them in the books?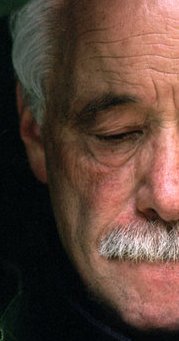 It's one way of making obvious that you don't begin with a white page, he said. You do have sources, you do have materials. If you create something that seems as if it proceeded seamlessly from your pen, then you hide the material sources of your work.

Insidiously, the photographs also make the text appear to be not fictional but real, despite the widespread knowledge that even in the predigital age, photographs could be manipulated.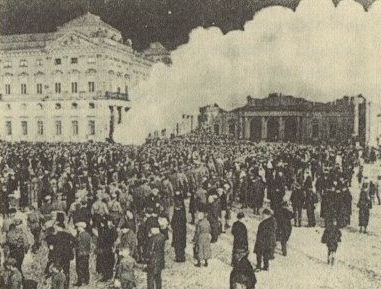 In The Emigrants a character remarks that a photograph published in the Nazi press that showed a book burning in Würzburg in 1933 was fraudulent. Because the bonfire raged at night, the cameras failed to record it; so a plume of smoke and a nocturnal sky were added to a daytime shot of another gathering. The narrator says that he was skeptical of this report until he unearthed the photograph himself and observed the obvious falsification. And at this point in the text, Mr. Sebald includes the image.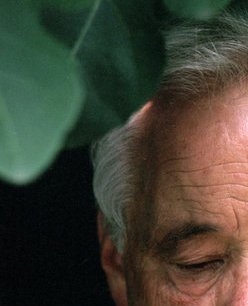 I had that picture, he explained. I thought very consciously that this is a place to make a declaration. It couldn't be more explicit. It acts as a paradigm for the whole enterprise. The process of making a photographic image, which purports to be the real thing and isn't anything like, has transformed our self-perception, our perception of each other, our notion of what is beautiful, our notion of what will last and what won't.

The relationship of a photograph to reality is exquisitely complicated, shaping as much as recording, concealing as much as divulging. For Mr. Sebald, who was born in Germany in 1944, there is no better touchstone for the importance and difficulty of getting to the truth than a doctored document of the Nazi destruction of the written word.

Mr. Sebald's writerly motivation can be tracked to his childhood. Germany in the postwar years was a place in which unpleasant truths went undiscussed and preferably unnoticed. He first visited Munich in 1947 as a 3-year-old with his parents. While their village in the foothills of the Bavarian Alps escaped the war undamaged, Allied bombing devastated Munich. You might have a few buildings standing intact and between them an avalanche of scree that had come down, he recalled. And people didn't comment on it. He would not have thought to ask about the debris, and if he had, his parents would have evaded the question. It seemed to me the natural condition of cities, he said, houses between mountains of rubble.

His father, an officer promoted up through the ranks, never discussed his wartime experiences. There was truly this conspiracy of silence, nationwide and in every family, Mr. Sebald said. The perniciousness of this amnesia didn't strike him until he attended the university in Freiburg, where the conservative faculty had been intellectually molded under the Third Reich. He said he had a sense that something was not acknowledged.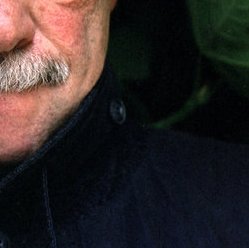 After two years he moved to the French-speaking part of Switzerland for a final year at the University of Fribourg. There he was braced by the old-style liberalism of the faculty and delighted to be in a foreign country. When he was 21 he went to England for a year as a lecturer at the University of Manchester. After a year back in Switzerland, he returned to England, this time to Norwich, with his wife, Ute, an Austrian he met when they were students in Freiburg. (They have a daughter, Anna, who teaches in primary school nearby.) They didn't plan on staying.

It became peu à peu a fait accompli, he said. They live in a Victorian brick house with a large garden on the outskirts of Norwich, where Mr. Sebald remains chronically unsettled. I don't feel in the least at home here, he said.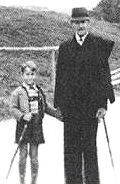 Recently he has been perusing old photographs to prepare a new book in which he will relate some family history. He dates his own fascination with the no longer living to the death of his maternal grandfather. At the time Max was 12, and his gentle, soft-spoken grandfather had been his hiking companion and confidant.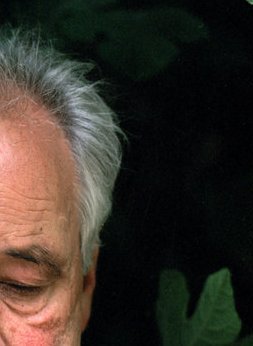 My interest in the departed, which has been fairly constant, comes from that moment of losing someone you couldn't really afford to lose, he said. I broke out in a skin disease right after his death, which lasted for years.

Was that where his interest in death began? A few moments later, paging through a family photo album from 1933, he pointed to a photograph that his father took of a fellow soldier who had died in a motor accident. Lying on his back, his unseeing eyes staring upward, the dead young man is surrounded by flowers. Seeing this picture for the first time at the age of 5, Max had a hunch that this is where it all began -- a great disaster that had occurred, which I knew nothing about. So perhaps this image of a corpse is where it commenced, his fascination with both photographs and death.

Then he turned to another photograph, a finely detailed print of two women in mid-calf-length dresses and a man in lederhosen and loden jacket standing in a neatly tended flower garden in front of a tile-roofed Bavarian-style chalet. These are Mr. Sebald's parents and a woman whose husband has snapped the picture. The photograph was taken in August 1943 in a park near Bamberg. The women are chic, cheerful and prosperous looking. There are no swastika banners, no signs of wartime privation and certainly no Jews in striped uniforms.

You would not guess that less than 30 miles away is Nuremberg, seat of the Nazi Party rallies, a medieval city fated to be laid waste by Allied bombers the next year. Or that the man, Mr. Sebald's father, is home on an army furlough. But the Nazi regime flickers in this picture as a ghost image: everything here has been state approved, including the name Winfried Georg, which would be given to the child conceived on this furlough, a boy who would rather be called Max. Looking closely at this photograph, at what it displays and at what it conceals, one might say, with some plausibility, that here is where Mr. Sebald's writerly vocation began.
Arthur Lubow
The New York Times 11. Dezember 2001
W.G. Sebald verunglückt am 14. Dezember 2001 tödlich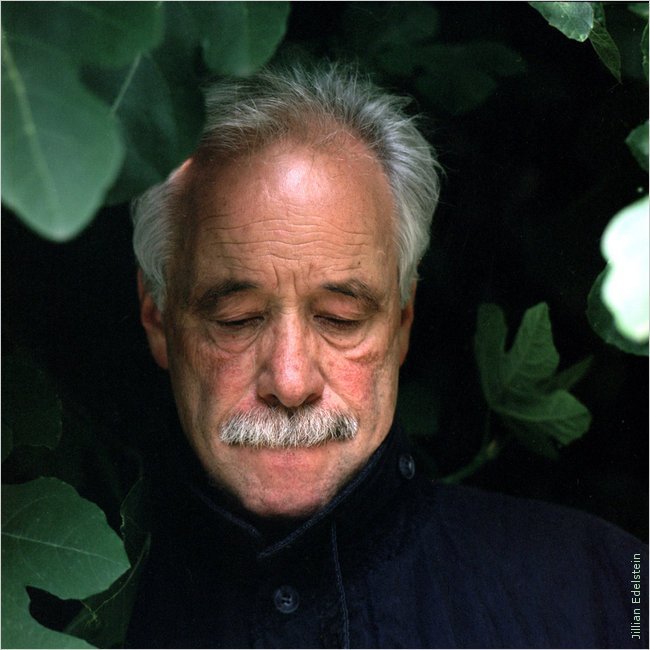 W. G. Sebald 2001