His new book, The Rings of Saturn, supposedly a compilation of random notes begun when the author was in a mental hospital, is a continuation of this peculiar hybrid form. The elusive narrator, a meticulous amateur historian of East Anglia, wanders the countryside with a rucksack on his back, recounting in the digressive but hypnotic prose that is Sebald's trademark the lore he's gathered about the area's medieval past, the long-vanished inhabitants of its derelict manor houses, the archaeology of its quaint seaside villages. Like The Emigrants, The Rings of Saturn is illustrated with mysterious photographs that play off and clarify the equally mysterious text.

And like its predecessor, it's told in the voice of a nameless I whose identity is indeterminate, his odd soliloquy on the ravages of history counterpointed by passages from the works of Swinburne, Chateaubriand, Borges ("I asked Bioy Casares for the source of this memorable remark, the author writes . . .") and Joseph Conrad, who once sailed the North Sea coast in the days when he was still the sailor Jozef Korzeniowski. From a detailed summary of Conrad's early life, Sebald segues to the novelist's traumatic journey into the deepest recesses of the Belgian Congo, which would inspire his masterpiece Heart of Darkness -








then abruptly returns to an account of his own travels, his forward narrative progress interrupted by associations with Belgium:
At all events, I well recall that on my first visit to Brussels in December 1964 I encountered more hunchbacks and lunatics than normally in a whole year. One evening in a bar in Rhode St Genese I even watched a deformed billiard player who was racked with spastic contortions but who was able, when it was his turn and he had taken a moment to steady himself, to play the most difficult cannons with unerring precision. The hotel by the Bois de la Cambre where I was then lodging for a few days . . .

And so on, proceeding from a brisk inventory of the hotel's ponderous furniture to a consideration of the ugly monument the Belgians erected to commemorate the Battle of Waterloo. For Sebald, the discontinuities of the unconscious are the mainstay of his art.

Sebald, who is fifty-four, speaks with a pronounced German accent, but his English, after nearly three decades, is sophisticated and precise. (How many native English speakers know how to use the word apodictic in a casually tossed-off sentence?) With his thinning mane of white hair, rimless glasses and bushy mustache, he resembles the Frankfurt theorist Walter Benjamin. On this late winter day he's dressed in nondescript corduroys and a bulky sweater; only the mustache and the cigarette he's smoking in a holder give off a hint of his Continental origins. He introduces himself by his nickname - Max.

Sebald's books elude easy classification. Are they fiction or nonfiction? History or a Borgesian fabrication built upon fact? His publisher, hedging, has resorted to the dual category of fiction-literature. "It's hard on publishers," he concedes. "You have to make sure it doesn't get in the travel section." When I try to pin him down, he becomes slyly evasive. "Facts are troublesome. The idea is to make it seem factual, though some of it might be invented." In the end, truth as a historian or biographer understands the term is irrelevant to him. "I just want to write decent prose. Whatever it is-biographical, autobiographical, topographical-doesn't matter. I have an aversion to the standard novel: `She said, and walked across the room'-there's something trite about it. You can feel the wheels turning."

Sebald's books are resolutely plotless. Their narrative line follows the contours of the unconscious. His method is to build up a collage of apparently random details-stray bits of personal history, historical events, anecdotes, passages from other books-and fuse them into a story; Sebald, borrowing the term from Claude Levi-Strauss, calls it bricolage. The effect is a kind of organized free association, as if one were reading a sequence of dreams instead of a linear narrative. The Emigrants begins: At the end of September 1970, shortly before I took up my position in Norwich, I drove out to Hingham with Clara in search of somewhere to live. But Clara will soon be left behind, and the narrator-I-will never be more than a shadowy pronoun, like the narrator of The Rings of Saturn, who opens his story: In August 1992, when the dog days were drawing to an end, I set off to walk the county of Suffolk, with the hope of dispelling the emptiness that takes hold of me whenever I have completed a long stint of work.

...


He had turned out to be less forbidding than I'd anticipated. When I arrived in Norwich that morning on the train from London, Max had been waiting at the gate. I recognized him from the photograph on the back of The Emigrants.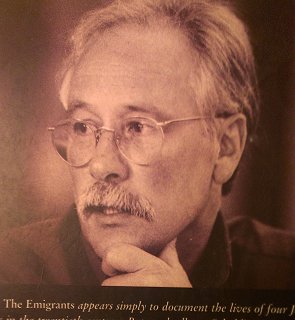 He was shy at first as we drove through the streets of Norwich in his rattletrap Peugeot, but he soon grew talkative, pointing out the eleventh-century Norman cathedral that towers immensely over the town and going on about his dealings with publishers, agents, advances - a writer's shoptalk. "My publishers would say to me that they had sold foreign rights to France or Italy - `We got you five hundred pounds' - and then I'd never hear another thing about it again," he complained, grousing like a journalist at Elaine's. He struck me as worldly, in a quiet, unobtrusive way, possessed of a steely ego and not afraid to engage in public debate on highly charged issues. When he gave a series of lectures on the history of the Allies' air war against the Reich in Zurich last year, he told me, it provoked intense coverage in the German media. "I felt that I'd touched on a raw nerve," he said without apparent regret.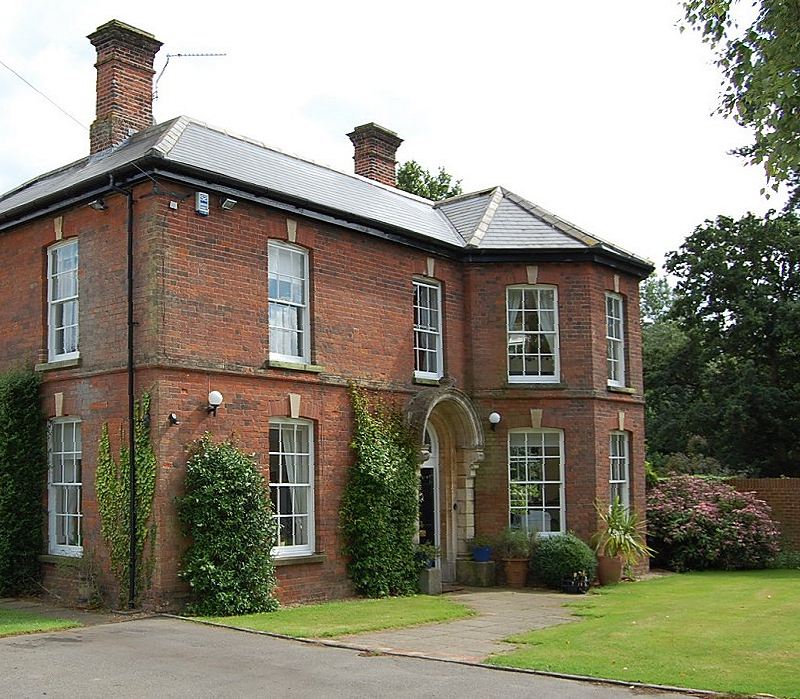 Sebald's house
The Rectory, is a redbrick Victorian manor with tall windows and a manicured lawn in a suburban culde-sac on the outskirts of Norwich. He renovated it himself, by hand, over half a dozen years. Trim and tidy, it seemed the very antithesis of his dark, broodingly apocalyptic prose. While we settled down in the study to talk, his wife, Uta, a handsome fiftyish blond - they met as students at the University of Freiburg - was visible through the windows, mowing the lawn with a tractor mower. Morris, their big black dog, dozed on a cushion. The pristinity of the room - volumes of German literature neatly arranged on the shelves; a blindingly white rug; a leather club chair and couch; a wood-burning stove painted fire-engine red - unnerved me for some reason. The only eccentric touch was the row of hats hanging on the wall: they reminded me of one of those somber, depopulated museum installations of Joseph Beuys, where the once-living form is represented by an old coat or a scrap of fur. Otherwise he could have been a bourgeois shopkeeper in his suburban domicile. "I like to try to lead a normal life," he told me - and for all intents and purposes he does. Uta, who brings us tea and cookies, is engaging and friendly; the Sebalds' daughter, Anna, twenty-six, is a schoolteacher living nearby. "She's not all that interested in my work," Sebald maintained.

...

I was startled to encounter in The Rings of Saturn a description of someone I actually knew, the poet and translator Michael Hamburger, who retired from London some years ago to a rural cottage in Middleton, a hamlet about twenty miles from Sebald's house. I had met him in the early seventies, when I was a student at Oxford; but I hadn't seen him in more than twenty years, and proposed to Sebald that we go for a visit.

On the way, we stopped off in Southwold for lunch at the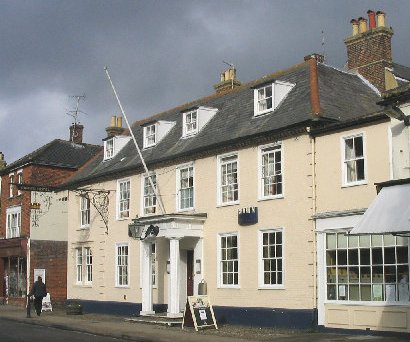 Crown Hotel
It was a snug establishment, with rough-hewn wooden tables and small-paned bay windows that looked out on the main street of the town. On this wintry February day, it was full of elderly people in cardigans; Southwold is a popular retirement community for BBC executives, Sebald explained. He seemed at ease in the comfortable dining room. He said that the Crown was one of his regular haunts, and that he often stopped in for a night or two "to get away from the routine." It was a curious thing: his work is so relentlessly grim that it verges on the comic, but Sebald himself appeared wryly cheerful, even when he was discussing the work of Primo Levi or describing a book on euthanasia in Nazi Germany that he'd just read. ("An asylum in Kaufbeuren was still dispatching victims three weeks after the Americans arrived.")

Like most writers I know, he showed a lively interest in real estate; as we strolled around the town after lunch, he lamented that he should have bought one of the grand old houses on the village square when he first arrived in the area; now they're too expensive. "In his writing, he comes across as a melancholy man," Michael Hulse told me, "but he's really a very funny man." When I commented on this apparent contradiction between his somber world view and his equable disposition, he shrugged. "One is born with a certain psychological constitution," he said, referring to himself in the third person as if to deflect any insinuation of egotism, "and then one discovers that life is partly dispiriting and partly exhilarating in its oddness." He invoked Flaubert's famous advice to be a bourgeois in life and a madman in art. "I want to hold on to my job, so I'm not condemned to this activity. If left to my own instincts I might well have become a recluse."

He wanted to show me the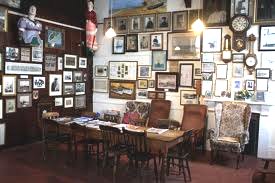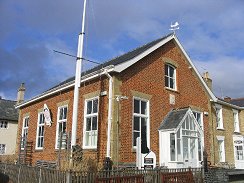 Sailors' Reading Room
on the promenade. I instantly recognized the navigational instruments and barometers on the walls, the battered leather armchairs and ships' models, from Sebald's description in The Rings of Saturn. Two old men were playing pool in the backroom. It felt odd to be touring the very locales so vividly conjured up in The Rings of Saturn - it was almost as if I myself had stepped into the pages of his book. A writer in exile, Sebald had acquired as deep a sense of place as any writer I know. Tramping the lanes and meadows of East Anglia, he had steeped himself in its lore. "The intriguing thing for me about Suffolk is that it is untouched by history, as the whole country is in a sense," he remarked. "There hasn't been a war on English soil since the seventeenth century." I asked if he ever felt homesick for Germany. He answered: "Yes, until I go there. When I first came here I had no intention of staying in Manchester. I still go over several times a year, and have made repeated attempts to return to Germany, but I always end up coming back here." At one point in the late 1980s he worked for a German cultural institute, and last year he was offered a position in creative writing at the University of Hamburg. "I did not want to be drawn into the German culture industry. I do feel uncomfortable in Germany. It feels like a cold country."

It was growing dark as we left town and pulled into a muddy driveway beside an ancient farmhouse. Michael, in a worn corduroy jacket, opened the heavy wooden door. He's in his mid-seventies now, but he looked nearly the same as he did when I last saw him, frail and wrenlike; even his hair is still dark. His beautiful wife,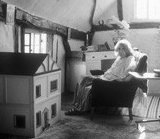 the poet Anne Beresford,
had also aged well. He welcomed us into a cold, dank room with a low heavy-beamed ceiling, leaded windows, and a charred stone fireplace - a room out of a Bronte novel. There were books everywhere - in a closet, on floor-to-ceiling shelves, piled up by the stairs that lead to the study. The house is "part Stuart, part Tudor," he said. "It's falling down around us, but it will probably see us out."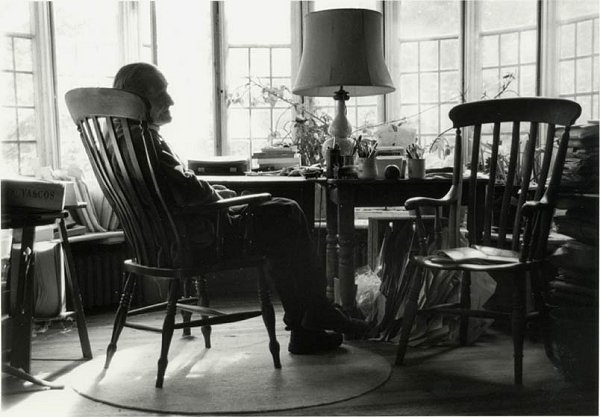 It was dark now. The wind rattled the windows. Suddenly I felt far away from home, the way I used to feel when I lived in England twenty-five years ago, before there were phones everywhere and central heating and people flew back and forth across the Atlantic for a weekend. But a few minutes later, it was time to go; the spell was broken. Back in the car, we headed for the Norwich train station. Sebald was talking about the family tragedies that had lately befallen so many of his friends. "For years I didn't know anyone who was ill," he said. "Now it's all around me."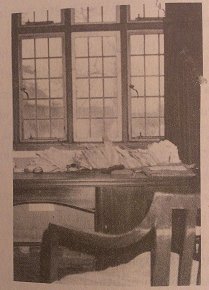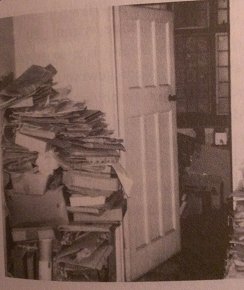 That night, back in my room in London, I looked up the pages about Michael in The Rings of Saturn. I had read the book in galleys, and hadn't seen the photographs before. There were two of Michael's study - one showed his book-crowded writing desk and the ancient small-paned bow window behind it; the other showed a mass of books piled up beside a door. It was strangely moving to find images so recently imprinted on my own consciousness staring up at me from the page. Suddenly I thought of a book I'd read as a child: C.S. Lewis's The Lion, the Witch and the Wardrobe, in which a gang of children climb through a closet door and find themselves transported to some other world. That's what being with Max was like.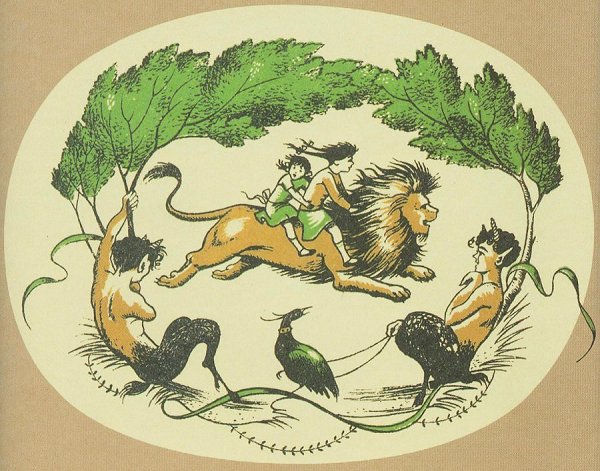 James Atlas "The Paris Review Summer" 1999, S. 278-295