2002 Hill Farmer's Blues
i'm going into tow law
for what i need
chain for the ripsaw
killer for the weed

the dog's at the back door
leave him be
don't feed him jack
and don't wait up for me

going into tow law
to fuel my fire
shells for the twelve
and razor wire

the dog's at the back door
leave him be
don't do jack
and don't wait up for me

so bad so bad
so bad so bad

i'm going into tow law
to have my fun
don't get me wrong
you were the only one

behind my back lord
you made a fool of me
don't do jack
and don't wait up for me

so bad so bad
so bad so bad
Ich gehe nach Tow Law,
Um zu besorgen, was ich brauche.
Kette für die Säge,
Vertilgungsmittel für das Unkraut.

Der Hund ist an der Hintertür,
Lass ihn in Ruhe,
Füttere ihn nicht,
Und bleib nicht meinetwegen auf.

Ich gehe nach Tow Law,
Um mein Feuer zu schüren.
Patronen für die Zwölfer
Und Stacheldraht.

Der Hund ist an der Hintertür,
Lass ihn in Ruhe,
Füttere ihn nicht,
Und bleib nicht meinetwegen auf.

unbedingt, unbedingt
unbedingt, unbedingt

Ich gehe nach Tow Law,
Um meinen Spaß zu haben.
Versteh mich nicht falsch,
Du warst die Einzige.

Hinter meinem Rücken, Herr,
Hast Du mich zum Narren gemacht.
Hat damit nichts zu tun
Und bleib nicht meinetwegen auf.

unbedingt, unbedingt
unbedingt, unbedingt
M.K.:
I spent a lot of time in the hills of Northumberland. I spent a bit of time doing farm work myself, so hill farming, although it's a worldwide thing, is something I associate with Northumberland. Actually, there's a line in it that goes "Going into Tow Law";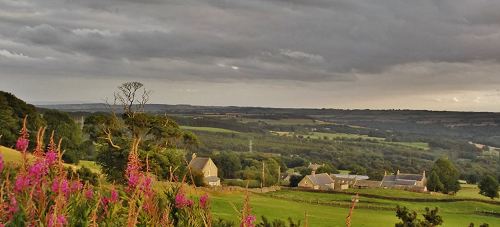 well Tow Law's actually in County Durham, but it's very close. Whenever I've driven through Tow Law I always got a feeling, can't really explain what it was, but the power of the name always stuck with me. Recently it was the time of foot and mouth, and it was on my mind a lot, how hard it was. We were reading about suicides of farmers, and then I thought if I could make it work for everyone, your farmer in the song could be from where you come from, even in another country. So I've tried to make it work for everything and anywhere. Most importantly, I've tried to make it work for me.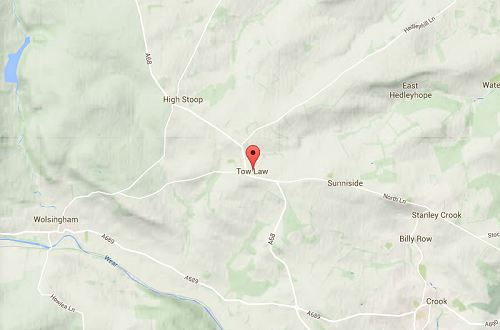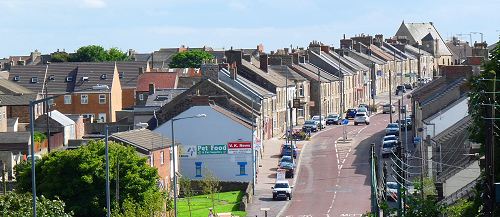 Tow Law, Stadt in der Grafschaft Durham mit ca. 2.000 Einwohnern.
2001, während der Maul- und Klauenseuche, lässt das Landwirtschaftsministerium die verendeten Tiere in der früheren Inkermannzechengrube begraben (geschlossen 1969), was die Leute aufregt: Sie stören sich an den Fahrzeugbewegungen und dem Gestank aus der Grube. Viele Protestierende kommen 6 Monate lang täglich zur Grube, haben aber keinen Erfolg. Das Umweltamt setzt die Aktion bis ins Frühjahr 2002 fort.